6 Minnesota Zoo Hacks
The Minnesota Zoo is an amazing place to visit all year round and comes especially in handy during the cooler months here in Minnesota. Home to over 500 species and 5,300 animals you could spend a serious amount of time there and we want to help you make the most of your visit! We even got the inside scoop from our Sales Director and former Minnesota Zoo employee, Kathy O'Connell.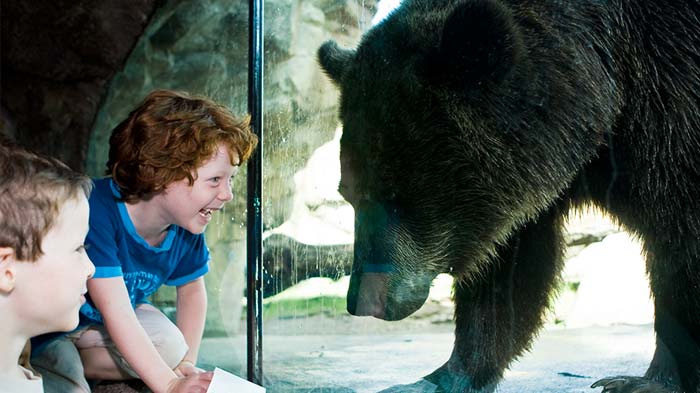 1.) Bring your own food
Save a few bucks by packing a picnic lunch for the family to refuel after a morning of animal adventures! However, there are food vendors available if that works better for you and they even have gluten-friendly options.
2.) Utilize the rentable lockers
No need to fuss with all the heavy bags and jackets! There are lockers for personal use located just past the main entrance and are available on a first come, first serve basis. Rent one for just a $1.00 but just a heads up they will only accept quarters.
3.) Keep an eye out for special seasonal exhibits
This October through November 3, you'll want to check out the Jack-O-Lantern Spectacular, featuring over 5,000 illuminated pumpkins of all different sizes, shapes and faces creatively carved and displayed from ground to tree-top. A variety of musical vignettes and fog make the perfect back drop for a special date night or family-friendly fall outing.
4.) Plan to purchase a memento at one of the gift shops
The educational area carries interactive toys and books for all ages and interest levels. Or find your favorite Minnesota Zoo animal and take a smaller, cuddlier version home with you with one of their best deals: two animal plushes for $32 (or one for $18.99).
5.) Schedule around daily activities
Don't miss fun shows like the Wings Financial World of Birds Show or Tropical Reef Shark, Dolphin and Penguin Feedings! Pro tip from our Sales Director and former Minnesota Zoo employee, Kathy O, "Go see the penguins, you won't be disappointed!"
6.) Get FREE tickets
Sign up for Eagan's Pick Your Package and get two FREE passes to the Minnesota Zoo with a one-night stay at an Eagan hotel!
Plan your trip to the Minnesota Zoo with Enjoy Eagan! Check out our customizable itinerary builder for the perfect plan – you can even download it on your Apple or Android device. And don't forget to use #EnjoyEagan on Facebook, Twitter and Instagram for a chance to be featured.