Experiencing Caponi Art Park in the Fall
As the leaves begin their graceful descent from the branches above, transforming the landscape into a canvas of vibrant hues, there's no better time to explore the beauty of Caponi Art Park than in the enchanting embrace of fall. Nestled in the heart of Eagan, Minnesota, Caponi Art Park is a hidden gem that comes alive with a symphony of colors during this magical season.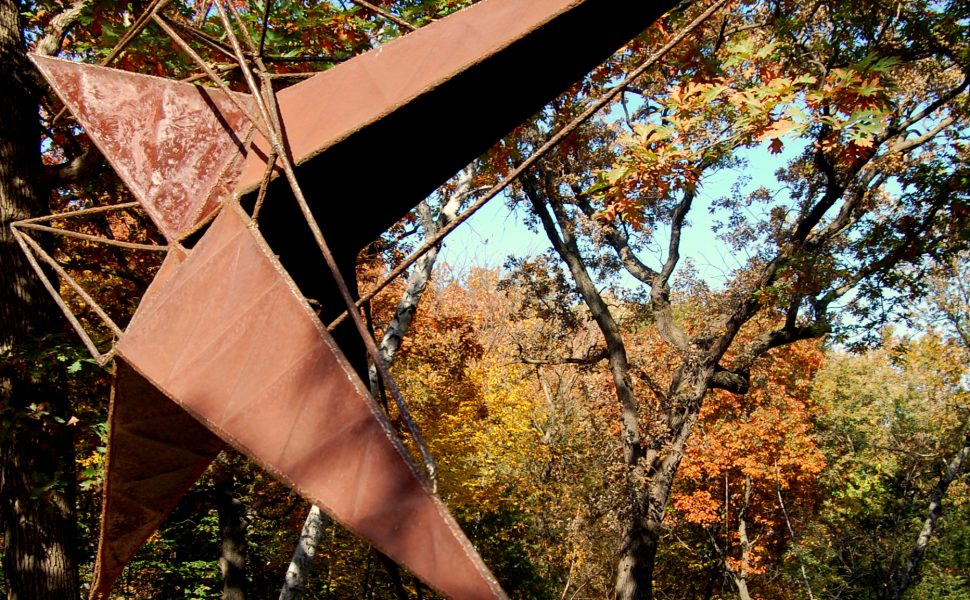 The first thing that strikes you as you enter Caponi Art Park in the fall is the explosion of colors that surrounds you. The park's 60 acres of wooded landscapes and open spaces undergo a breathtaking transformation, as the rich golds, fiery reds, and rustic oranges of the deciduous trees create a captivating tapestry of autumnal splendor. Each step feels like a stroll through a living masterpiece, where nature collaborates with art to weave a spellbinding visual experience.
Founded by Italian sculptor Anthony Caponi in 1987, the park seamlessly integrates art and nature. The fall season adds an extra layer of magic to the outdoor gallery, where sculptures and installations become harmonious companions to the changing foliage. The juxtaposition of art against the backdrop of vibrant fall colors creates a sensory feast that elevates the overall experience.
The park is home to more than twenty sculptures crafted by Anthony Caponi himself. These sculptures, made from materials such as bronze, stone, and wood, take on new life in the fall as they share the stage with the vibrant foliage. The interplay between man-made art and the changing seasons creates a dynamic experience that evolves with each passing day.
For photography enthusiasts, Caponi Art Park in the fall is nothing short of a paradise. The interplay of light and shadow, the vibrant colors, and the unique textures of the sculptures make for striking compositions. Whether you're an amateur with a smartphone or a seasoned photographer with professional gear, the park provides endless opportunities to capture the essence of fall in every frame.
Caponi Art Park in the fall is a testament to the power of nature and art coming together to create an immersive and unforgettable experience. As you meander through the trails, surrounded by the kaleidoscope of fall colors and the artistic expressions of Anthony Caponi, you can't help but feel a profound connection to the beauty that exists in both the natural and human-made worlds. If you're seeking a retreat into the heart of autumnal splendor, Caponi Art Park is a destination that promises not only visual delight but also a deep appreciation for the delicate dance between art and the changing seasons.