Mother's Day Restaurant Specials in Eagan
A very special happy Mother's Day to mothers everywhere! We are all better off because of exceptional ladies like you 😊 Treat your Mama to a delightfully delicious dining experience with these Mother's Day restaurant specials in Eagan. Dine-in or takeout options available but just remember it's against the rules to let mom help with clean up if you opt for a to-go order!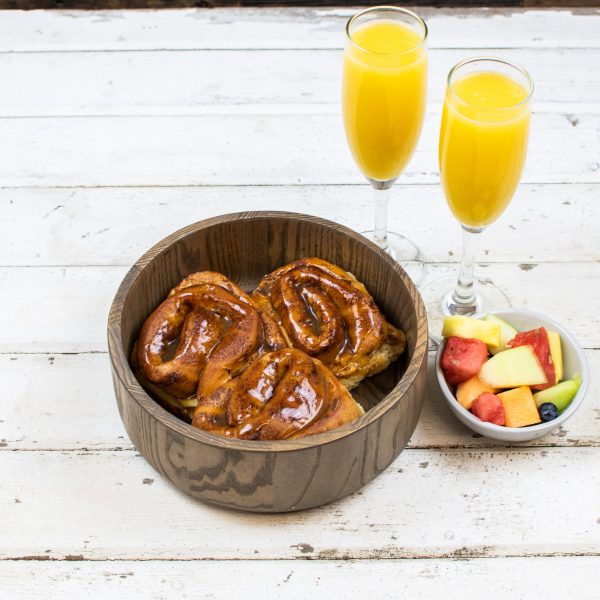 Ansari's Mediterranean Grill
651-452-0999 // ansarisgrill.com
Mother's Day brunch & dinner specials, dine-in, patio or take-out available. Brunch buffet 11am-3pm featuring salads and soup, eggs, sausage, French toast, cheesy hash browns, hummus, falafel, spanakopita, gyros, stir-fry, shish kabobs, baklava & more! $24.95 adults, $16.95 kids. To-go option also available with mimosa & Bloody Mary kits!  Family dinner specials for dine-in or to-go: Lamb of God Meal, Greek Meal, or Middle East Feast. All serving 4 or0 more people. Call or visit website to make your reservations (required) or pre-order today.
Casper's Cherokee of Eagan
651-455-6744 // casperscherokee.com
Mother's Day Baskets, feed 4-6 people. Prime Rib Basket ($99) includes 4 lbs. prime rib, 3 lbs. famous homemade au gratins, 2 lbs. green beans, salad with house dressing, pasta salad, baguette, and desserts. Turkey Basket ($69.99) includes 4 lbs. roasted turkey, 3 lbs. famous homemade au gratins, 2 lbs. green beans, salad with house dressing, pasta salad, baguette, and desserts. Plus, a bottle of wine for Mom! Order by Thurs, 5/6 & pick up on Mother's Day 5/9 9:00 am – 12:00 pm.
Cupcake Bakery
651-340-6214 // cup-cake.com
Limited edition Mother's Day treats including handmade macarons, 4-pack of bouquet cupcakes or made-from-scratch cheesecake with strawberry sauce. Order on website at least 48 hours before pickup or delivery at cup-cake.com
Granite City Food & Brewery
651-452-4600 // gcfb.olo.com
Mother's Day Brunch available in family style to-go or dine-in! Featuring roasted turkey, thick cut bacon, Reggiano hash browns, eggs Florentine, biscuits and gravy, caramel rolls, fresh fruit, croissants, penne carbonara and more. Order ahead for to-go orders or make reservations today: gcfb.com/mothersday To-go for 4-5 people $74.99 or 8-10 people $144.99. Dine-in for adults $28.99 or children: $8.99
Houlihan's
651-452-1001 // houlihans.com
Mother's Day menu features a choice of a ham entrée ($17.95), stuffed chicken breast ($21.95), or grilled Atlantic salmon ($21.95) all served with honest gold mashers, green beans, and apple croustade for dessert. Drink features include $5 mimosas or 2 for 1 house wine. Call 651-452-1001 to make reservations.
Jensen's Food & Cocktails
651-688-7969 // jensensfoodandcocktails.com
Mother's Day Take and Bake Curbside to Go options include walleye dinner for two ($50), walleye dinner for four ($90), prime rib dinner for two ($65), or prime rib dinner for four ($120). All meals include garlic mashed potatoes, baked corn casserole, Jensen's house salad, popovers with honey butter and chocolate cake. Meals will include heating instructions and are available for pick up Saturday, 5/8 between 11am & 2pm. Call 651-688-7969 to order.
Mason Jar Kitchen
651-340-7809 // masonjar.kitchen
Mason Jar Kitchen has your Mother's Day covered with a ready-to-serve feast and add-on cheesecake, flowers, bubbly and more. The feast includes a duo of herb-crusted prime rib with beef au jus; fresh Canadian salmon with lemon beurre blanc; cheesy au gratin potatoes with shallots; buttered asparagus with julienne tricolored carrots; choice of salad (MJK Garden or Rainbow with hearts of romaine, watermelon radish, fresh strawberries, red onions, roasted golden beets, goat cheese and champagne vinaigrette); dinner rolls with butter. Serves 4-6 very generously ($165).  Add-ons include Cupcake Bakery Cheesecake with fresh strawberry sauce, a 4-pack "Mother's Day Bouquet" of cupcakes, Mother's Day macarons, wine, and a fresh floral centerpiece. Order online by 4pm May 7. Pick up 11am–6pm May 9.
Nothing Bundt Cakes
651-452-8292 // nothingbundtcakes.com/bakery/mn/eagan
Make mom bloom with joy this Mother's Day in the most delicious way—with a "Best Mom A'round" Decorated Bundt Cake crowned with their signature cream cheese frosting! Call 651-452-8292 to order.
Trail Stop Tavern
651-493-3035 // trailstoptavern.com
Bring mom in for a FREE drink and a great meal! Regular full breakfast menu (10-2pm) and regular and seasonal menu will be available all day long. Call 651-493-3035 to reserve your spot today.
Yankee Tavern
651-756-8748 // theyankeetavern.com
Family style brunch on Mother's Day! You get all the excitement of a buffet without having to leave your table! As soon as you sit down, you will be greeted with a bunch of brunch starters & from there you get to choose all your brunch favorites to be delivered to you fresh from the kitchen! Adult meals come at $24.99 and kids' meals $8.99. Regular menu starts at 4:00. Call 651-756-8748 for reservations.
Happy Mother's Day!
Add your dining destination to your next trip with our itinerary builder or download the Enjoy Eagan app on your Apple or Android today! And don't forget to use #EnjoyEagan on Facebook, Twitter and Instagram for a chance to be featured!
Enjoy Eagan is committed to your safety and complying with all Minnesota COVID-19 guidelines. Please see our Travel Safely page for the latest information. Additionally, please contact each individual business for their latest reservation information and modified hours.