Must Visit Parks in Eagan
Eagan has 60 parks ranging from small neighborhood parks to large community parks, some with fishing, disc golf, a popular all-inclusive option and everything in between. With the weather finally warming up, it's the perfect time to get outside and explore all of Eagan's system of trails and natural areas.
Holz Farm Park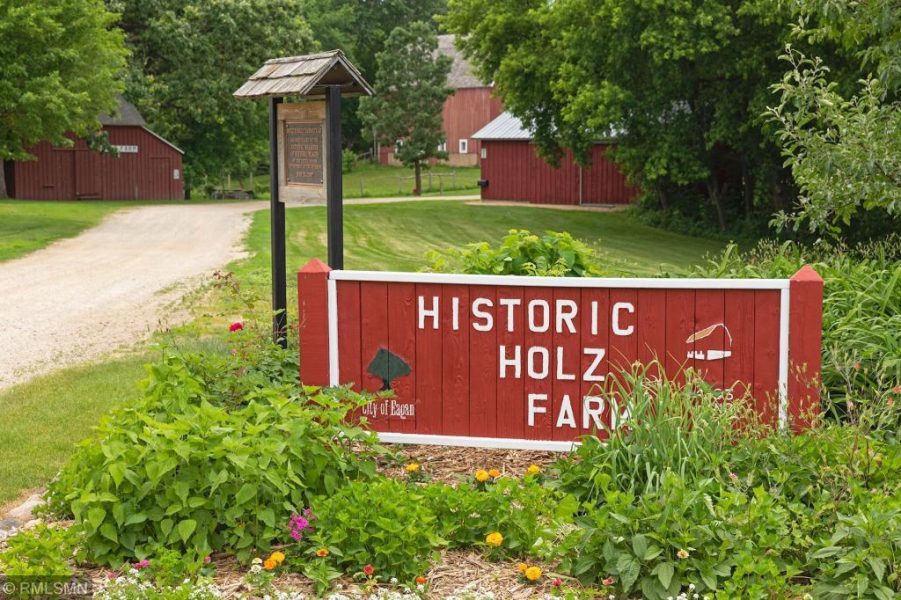 Listed on the National Register of Historic Places, Holz Farm is a historic farm park in Eagan. Holz Farm bridges Eagan's past and present, old and young, and rural and urban communities. Visitors can experience family life from the Great Depression through World War II. Holz Farm provides the community with an educational, cultural and historical resource. The farm offers a unique opportunity to experience rural life as it once existed in Eagan through events and programming benefiting people of all ages. Besides visiting the historic farm portion of the park, families can toss a ball around the park's ball field, run off some energy on the playground, go fishing or attend one of the many events that take place throughout the year.
Blackhawk Park – 1629 Murphy Parkway, Eagan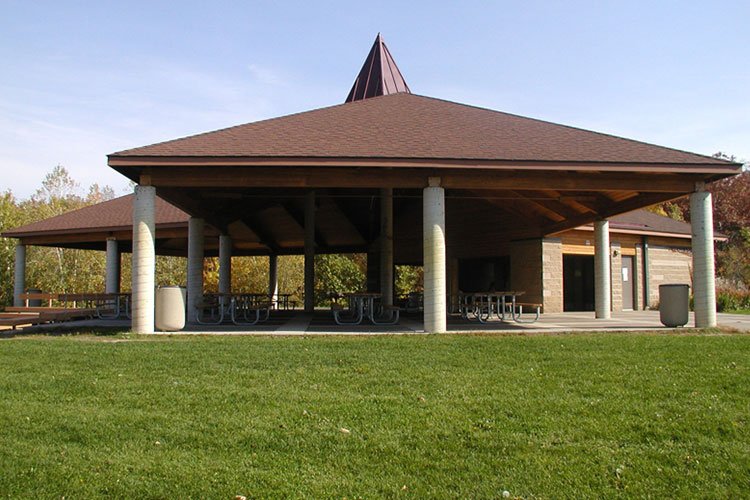 Blackhawk Park is one of Eagan's most popular parks due to its family-friendly amenities that include a large play area with multiple play structures, trails for walking and biking, fishing and a large picnic pavilion. Kids will enjoy the sand pit floor of the large playground and equipment designed for a variety of age and skill levels. Enjoy a picnic at the pavilion or near the boardwalk bridge which is Instagram worthy.
Lebanon Hills Regional Park – 860 Cliff Road, Eagan
Lebanon Hills Regional Park is the largest park in the Dakota County park system. Containing almost 2,000 acres, the park offers miles of trails and many lakes for year-round outdoor sports, recreation and environmental education. Highlights within the park include two trails, a visitor center, campground and beach. Schulze Lake Beach offers plenty of sand, room to spread out, hammock poles and fun for those hot, sunny days.
Destination All Play at Woodhaven Park – 1950 Gold Trail, Eagan
At Destination All-Play, fun-seekers can get around on the accessible rubber trails, play Bankshot basketball, swing, slide, and even strike a chord. There is something for all abilities, interests, and senses at Destination All-Play. Everything is accessible from the parking lot to the pavilion and restrooms, to the play space. All types of families can explore and enjoy this special park space, with unique, colorful equipment designed to accommodate everyone, regardless of their abilities.
Caponi Art Park – 1220 Diffley Road, Eagan
Caponi Art Park invites visitors to experience the connection between art and nature. The park's mission is to restore and nurture the human spirit through art, nature and community. Sixty acres of rolling, wooded hills embedded with art invite reflection and discovery among the park's miles of walking paths. With the support of the local community the art park has become a leading arts center in the Twin Cities area. The park is also host to a plethora of family friendly events throughout the summer and fall including the Summer Performance Series performed at the beautiful outdoor amphitheater.
These are just five amazing parks you'll find in Eagan but you still have 55 more to explore! Don't forget to share your park pics with us using #EnjoyEagan on Facebook and Instagram for a chance to be featured!